Shine a light on what's going on in your network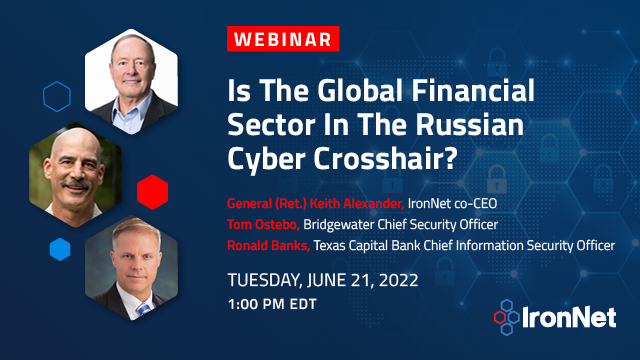 I'm not going to lie. I like to win. For me, however, winning is not arbitrary or based on pure luck. Instead, it's the result of very hard work – often behind the scenes. It's not the label or the reward of victory that I find so fulfilling; it's symbolic validation that the efforts were worth the elbow grease and the challenges along the way.
In my own life, for example, I worked as soon as I was old enough to do so. My summers of landscape work didn't just pay off. Some people along the way noticed my work ethic, encouraging and influencing me not only to go to college (the first in my family to do so), but also to aspire to a career that would ultimately transform many aspects of cybersecurity. I am proud of these efforts as I sincerely believe that my former companies, Zscaler and Duo, have paved the way for organizations and businesses across all industries to safely accelerate their digital transformation.
As someone who has straddled – almost equally – the analog world (i.e. the age of albums and cassette tapes) and the digital world (i.e. the age of smartphones), I know that life as we know it has changed forever for the better. Convenience, connection and the ability to become true global citizens. But we cannot reap these rewards without having strong cybersecurity programs and tools in place. This is my latest mission: to once again transform cybersecurity into collective defense.
Needless to say, when Cyber ​​Defense Magazine IronNet Recognized this week with the Global Infosec Award 2022 in the Advanced Persistent Threat (APT) Detection category, I felt a huge sense of victory. We've all done it at IronNet, because everyone has worked tirelessly to create the technology needed to stay ahead of adversaries, including nation-state threat actors. I couldn't be more proud of our product team, led by our product manager Don Closser; our Cyber ​​Operations Center (CyOC) team that works around the clock to ensure that our customers' environments are safe from malicious APT activity; and our astute analytics gurus who have raised the bar in the industry category of threat detection using AI and machine learning.
Gary S. Miliefsky, editor of Cyber ​​Defense Magazine, said,
"IronNet embodies three key characteristics that judges look for in our winners: understanding the threats of tomorrow, today; provide a cost-effective solution; and innovate in unexpected ways that can help mitigate cyber risk and stay one step ahead of the next breach.
This recognition is the result of a simple formula: IronNet innovation meets IronNet courage.
Our differentiated goal is to provide threat detection capabilities based on automatically correlated detections both in an individual company network (to reduce the volume of alerts and facilitate prioritization) and on the other side Collective defense communities allow peers across an industry, supply chain, state, or government to pool resources to defend against the same threats. This approach elevates everyone's security posture. As Chris Inglis, National Director of Cybersecurity, said, "I think collective defense is the transformative moment for us if we're going to do something about it. [problem in cyber] … If you are a transgressor in this space, you must beat all of us to beat one of us.
Let's face it: growing a startup isn't easy. Developing a cybersecurity startup is perhaps even more difficult. There are brilliant solutions. We know that. CrowdStrike for endpoint detection and response. Zscaler for cloud security. Splunk for SIEM technology. So how does IronNet stand out as a world-class company transforming cybersecurity through collective defense? It comes down to the people who build our unique technology.
Many "IronNetters" come from the highest echelons of cybersecurity such as the NSA, US Cyber ​​Command, and DARPA. But we are not resting on our laurels. Instead, we strive every day to achieve world class. We are clearly on the right track.
Without a doubt, no other threat detection tool can compare to IronNet's abilities to detect APTs (not to mention unsophisticated threats that can still wreak havoc on your network). And if you don't believe me, try our Attack Rating. Or listen our June 21 webinar Bridgewater or Texas Capital Bank's experience with IronNet threat detection technology.
I challenge anyone who is in the dark about what is on your network to shed some light on what may be there, undetected. We leave no trace of APT activity.