VPN error 809, the network connection could not be established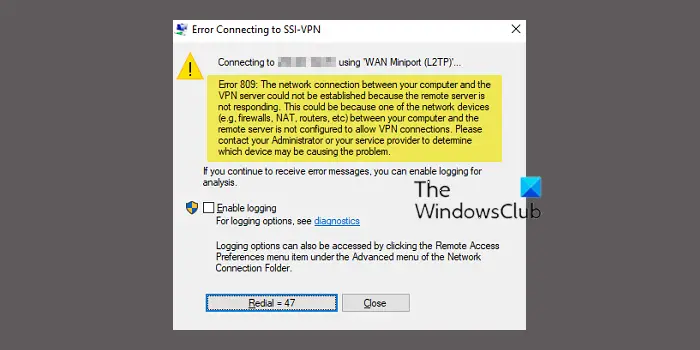 A virtual private network (VPN) is a one-stop solution for internet security and privacy needs. When they work, they're great, but when they don't, they can leave you confused. It is quite common for VPN connections to sometimes experience issues. There are basically hundreds of different VPN error codes, but only a few appear in the majority of cases. If you're using a Windows device and a VPN, it's not uncommon to run into VPN error 809. You receive an error message stating;
The network connection between your computer and the VPN server could not be established because the remote server is not responding.
This error normally occurs when Windows does not allow you to establish a VPN through your firewall. Also, if you are not using a firewall but are on a NAT device, this error may appear.
Network Address Translation (NAT) is for maintaining IP addresses. It allows private IP networks with unregistered IP addresses to connect to the Internet. NAT normally works on a router, connecting two or more networks, and changes the unregistered network to legal addresses. NAT devices have a specific way of translating network traffic, and when you place a server behind a NAT device and use the NAT-T IPsec environment, you may get this error.
Also, when the error appears, the event log also does not show related logs because the traffic will not reach the MX's WAN interface.
Fix VPN Error 809 on Windows 11/10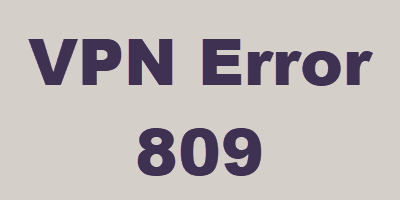 You can opt for the following options to resolve VPN error 809:
Enable your firewall/router ports
Add Value to Windows Registry
Disable Xbox Live Network Services
Check PAP settings
Disable third-party apps
The network connection between your computer and the VPN server could not be established because the remote server is not responding
Let's look at these troubleshooting options in detail.
1]Enable your firewall/router ports
A VPN 'Always On' error code 809 is caused by blocking the PPTP port (TCP 1723) or L2TP or IKEv2 port (UDP port 500 or 4500) on the VPN server or firewall. The solution is to enable these ports on the firewall or your router. You can try to deploy SSTP or OpenVPN based VPN tunnel on your VPN provider. This will allow the VPN connection to work seamlessly through firewall, NAT, and web proxies.
2]Add value to Windows Registry
When trying to establish your VPN connection, if your MX is behind NAT, you will need to add the "AssumeUDPEncapsulationContextOnSendRuleDWORD value in Windows Registry. Here's how:
1]Login to the Windows machine as 'Administrator'
2]Right click 'To start up' and select 'Course'
3]Type 'regedit' and press 'Walk in'
4]Locate the entry:
HKEY_LOCAL_MACHINESYSTEMCurrentControlSetServicesPolicyAgent
5]Right click and create a new 'DWORD' (32 bit).
6]Add RegValue"AssumeUDPEncapsulationContextOnSendRule" and click 'OK' to save changes.
7]Edit the new entry and change the value data from "0" for "2".
8]Restart the computer and test the connection
To note: This solution is perfect when your VPN server and client computer are behind NAT devices.
3]Disable Xbox Live Network Services
For Windows 10 users, the antivirus may be incompatible with the operating system, causing it to reject IPsec connections. A Windows 10 service can aggregate L2TP/IPsec VPN access. To resolve this issue, follow the steps below:
1]In the 'Search bar' type 'Services'.
2]From the results, click on 'Services'.
3]Locate'Xbox Live Networking Services' and disable it.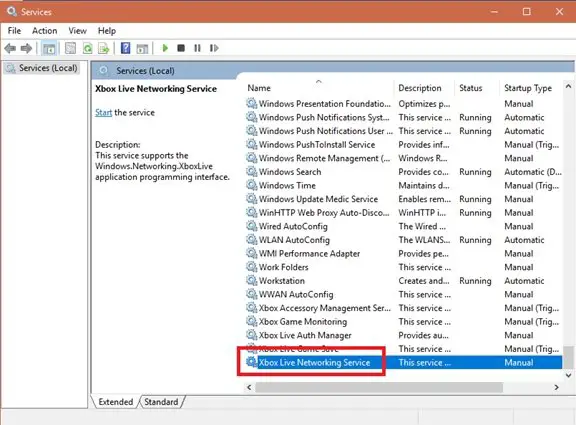 Your VPN connection should work and the VPN error 809 should disappear.
4]Check PAP settings
Follow these steps to check if your PAP settings are configured correctly:
1]Click 'To start up' and select 'Settings'
2]Select 'Network and Internet' and choose 'VPN'
3]Now you will have to 'Add a VPN' by providing a connection name, usernameand the password.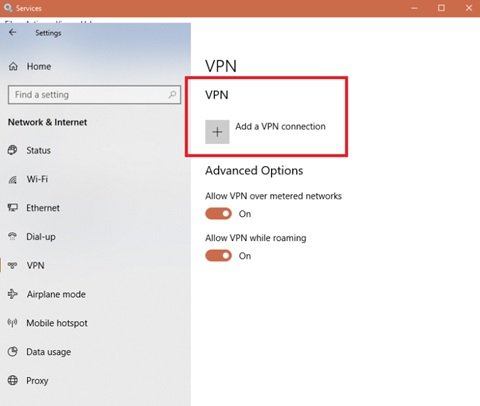 4]Now from the 'Properties' tabto select 'Security', then arrived at 'Advanced settings' option.
5]Under 'Authentication', to select 'Allow these protocols' then check only the 'PORRIDGE' box.
Now restart the system to confirm if the error is gone.
Related:
VPN error 720, error connecting to a VPN connection
VPN error 812, Connection prevented due to a policy configured on the RAS/VPN server
5]Disable third-party apps
Sometimes third-party apps on the device can cause the VPN error 809. Here you will need to individually determine which app is causing the problem. This can be an infuriating option, but once you disable the culprit app, the error should go away.
VPN error 809 is a very common VPN problem that every user will face from time to time. The options listed above will help you fix this problem in no time.
Related reading: Troubleshooting and Solutions for Common VPN Error Codes.